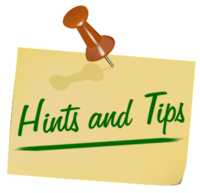 This is a list of Hints and Tips for people that have just started playing SMASH Monsters.
Read the Help Guide in the Game
Tap the ? in the top-right corner of the game for a quick overview of the game.
- SMASH
Build new Buildings, but don't upgrade them until you get your second District
When you first start playing, you will get Blueprints to build new (better) Buildings from defeating cities and Bosses fairly quickly, which means that you'll be replacing them before you've had a chance to get your money's worth out of them.
Build Red Resources and don't worry about Defenses until you reach Geneva or Pavlov
People will attack in you PvP, but you will make back any money you lose quickly. Most importantly, you will have more Gold to upgrade your Monsters, so while you may have a "weak" City, you will have lots of strong Monsters. This will allow you to get even more gold when you get Revenge on the people that attacked you.
-Chopao
Don't act like a tool in the World Chat and then ask for help
At some point you will need to ask for help, and you're unlikely to get any if you've spammed the board with Emojis or made crappy comments, you won't get any help.
- Crumpets
Buy an Event Ticket ASAP
Spend your Element X on an Event Ticket before you spend it on anything else!
-Witcher
Check out SMASH Videos on Youtube! They helped many players already. Some videos you can already find in this wikia. Youtube channels you should check out: SMASH Plotscheck, Smash Evilish, TheCouchBoss, topduck smash.
-Plotscheck
Read forums
You can get a lot of information from there. Some may prove very valueable. Most useful guide is probably the "Legendary Monster Guide" by Olivia97. You can get the stats of every ability of a 5 star A tier. Given the game reset though, make sure you find non out-dated guides.
-Voidspear